Conversations Over Pasta Giveaway
The School of Life x Vapiano
What makes a perfect meal shared between friends? It doesn't just depend on the food we eat, but the conversations we have around the table. When we're enjoying the best kind of food, we deserve the finest variety of conversation to go with it. That's why Vapiano and The School of Life are teaming up to encourage #ConversationsOverPasta.
Enter Now
There are 5x Bestselling Conversation Starters Bundles up for grabs. These include:

Dating Cards, Meeting Friends, The Friendship Game, The Dilemmas Game, Everyday Adventures, 100 Questions Original Edition, Guided Journal and Who Am I? (worth £121).

There are also 10x runner-up prizes to be won. These include:

The Friendship Game, The Dilemmas Game, Table Talk (Worth £53).
Enter Now
The School of Life aim to get people talking. We have a range of fascinating conversation starters tailored to every occasion: from first dates to family gatherings; for reminiscing with friends and reconnecting with partners.
Shop Now
Introducing
The School of Life App
Get all of The School of Life's Sociability content, and much more, in your pocket by downloading now.
Learn more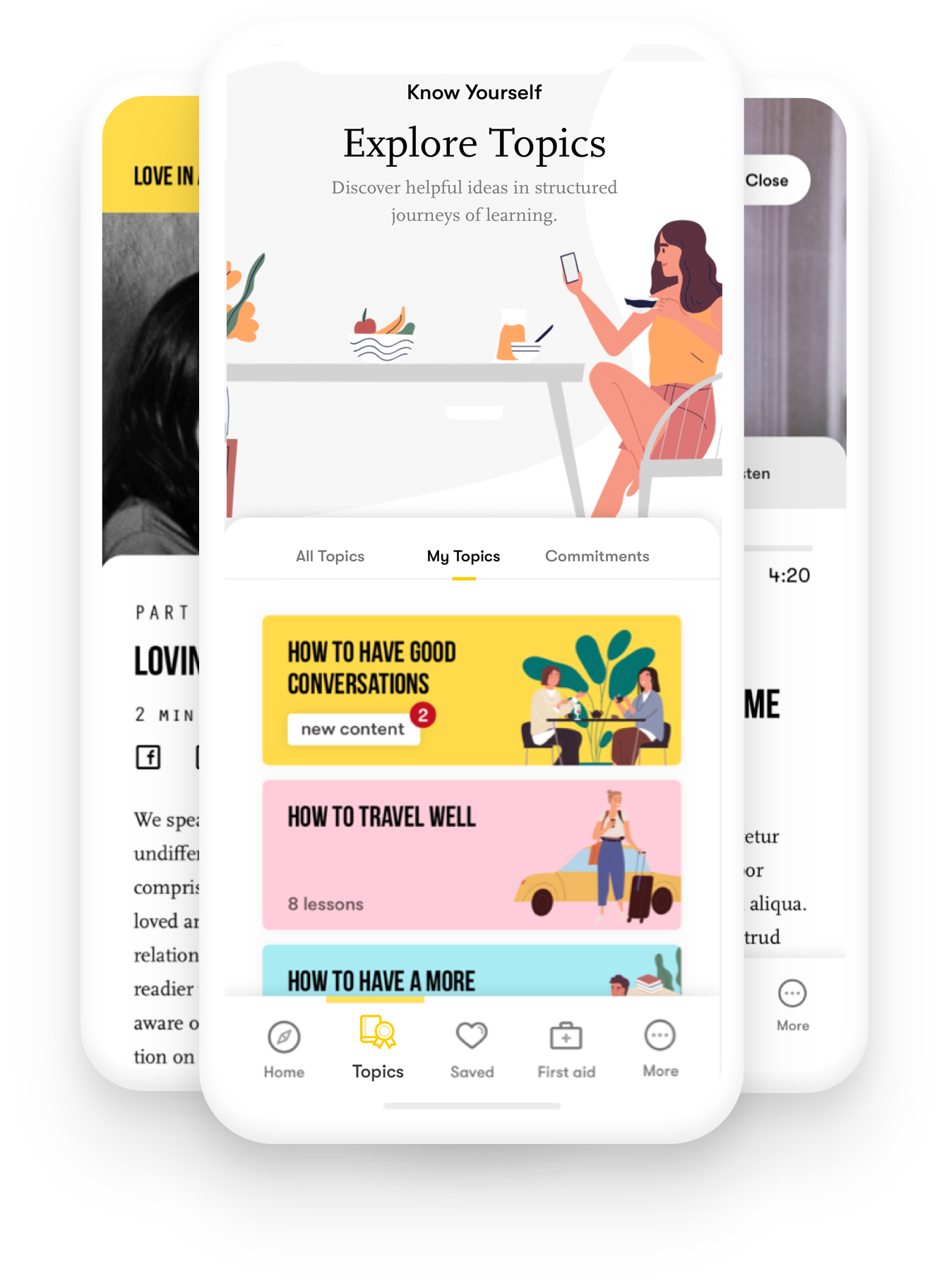 Sociability
in the App
How to be a good friend
Did they mean to hurt me?
How to be confident
No one cares
How to survive parties
Video: What makes a good guest?