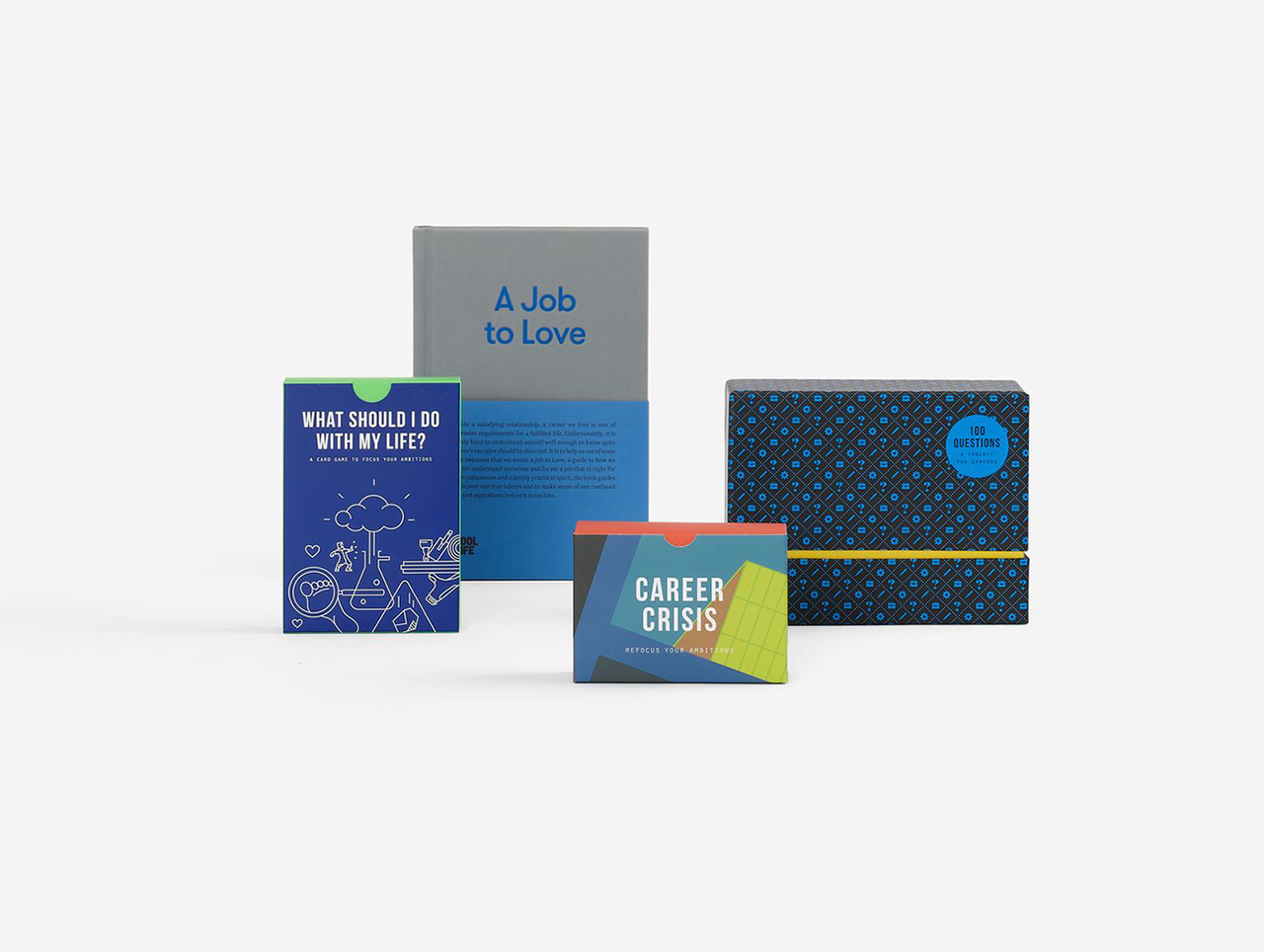 Unless we are unusually fortunate, most of us will spend the vast majority of our lives working to earn a living. Choosing what to do is therefore one of the most important decisions we will ever face, and yet often the practical concerns (salary, security, convenience) are given greater consideration than the more fundamental ones (satisfaction, purpose, and personal fulfillment).
This curated gift set contains tools designed to help us discover what we really want from our professional lives and how to turn those wishes into reality. They can prompt us to get more out of the jobs we have, leave the ones we don't, and discover the careers that will bring us lasting happiness.
Consider giving this as a gift to a friend or loved one about to enter the world of work, or considering changing their direction within it.
Contained in this set:
Career Crisis These prompt cards are designed to unblock career crises and free up our thinking around work – setting us on a path to a job that will tap into the best parts of us.
60 cards in box | 104mm x 73mm x 36mm
A Job to Love This book guides us to discover our true talents and to make sense of our confused desires and aspirations before it is too late.
Hardback book | 189 pages | 195mm x 18mm x 130mm | Yellow ribbon bookmark
What Should I Do With My Life? These cards helps to illuminate the many options we have when trying to decide: 'What should I do with my life?'
52 game cards | 89mm x 126mm | Instruction card included
100 Questions: Work Edition This box contains 100 carefully composed questions designed to help you start a conversation about you and your working life and sharpen your understanding of who you are and what you should be asking of the world of work.
100 question cards with box | 150mm x 115mm x 50mm